There is so much to talk about, so much to share that I don't know where to begin. I am elated with so many positives in my life. Yes, I have turmoils and troubles arise along the way just as anyone. I've been defeated at times, even have the occasional depression set in and I have to fight my way out of it. But for the most part, I smile.
There are many reasons why I feel my life is full. This week alone has been miraculous. A new life in our family has emerged and brought forth her beauty to our world. Avery Noelle turned 1 week old yesterday. (my beautiful gran-daughter and the daughter of @iamangierose and @jpburnsed. Her parents are new Steemians that I on boarded just in the past few weeks. They are both busy caring for their 1st and new baby girl and yet still have the inspiration of #steem running in their veins with the occasional effort to post or work on content, even learning opportunities to become more effective. Something I'm sure we all relate to in some way. It's obvious to me that if they still feel the connection to the #steem community during this special and sometimes hectic time in their life, they must see the potential and value of our community. Doesn't that speak volumes? That's why I'm here and that's some of the reasons that I smile ♥
Truthfully, I am overwhelmed these days with so many tasks at hand, but what's new? Being busy reminds me I am alive. I tell myself to eliminate one thing or another but find myself reluctant to do it. If I listed all the things I have on my plate your jaw would most certainly drop lol but never the less… They are my "things" and I will get to them as I can and still I smile…
One thing that comes to mind as bothersome is creating enough time to effectively and attentively curate for others. Not just by voting but by engaging and being able to read and watch content of my peers. It is important to me to be able to encourage others by them just knowing beyond a shadow of a doubt that I am listening and paying attention to the efforts they put forth on a daily bases. Unfortunately, I cannot keep up with everyone's post, nor would I think that would be a realistic goal. But I try to make my rounds and in my own insignificant way contribute when I can to let others know I care about their efforts and what they have to offer our #steem community.
There are dapps and platforms I haven't even signed into yet. Things yet to be discovered and in time I will get to experience those things, but it will never be for lack of care or curiosity. Time is a issue but all we have is time and eventually some of those areas will receive some my attention. If I could duplicate myself I would be active in so many communities and give all the support I could muster. My heart is in the right place. Hopefully my multi-tasking skills will improve upon and I can cover more ground. But I am here and I am happy and yes…. I smile
This community has given so much to me just by the momentum and drive that it instills in others. It is a force and as we embark on new things each day it amazes me the skill, potential and power it spreads throughout. A fire out of control in the development areas and the value of our community is outstanding!
I want to remind everyone of something, just in case someone out there is down or feeling defeated. We are a part of something amazing and we are all human with human-like flaws but if we can appreciate our surroundings and the environment that we all contribute too and create on a daily basis even in small ways, We then can find reasons to smile!
I am writing this in appreciation for my community. I am thankful for the comment I received this morning from @snook on my #Twitter hustle feed. Here it is:

"I know I have not said this before but I admire you So much for this challenge. You always have a smile on your face when doing it and bring a smile to mine. For that I thank you!!!" @snookatz
To have written acknowledgment that I somehow affected someone and not just anyone, but from @snook herself is not only a compliment, but quite encouraging and in return I wanted to Thank her for taking the time to acknowledge me so sweetly. It means so very much.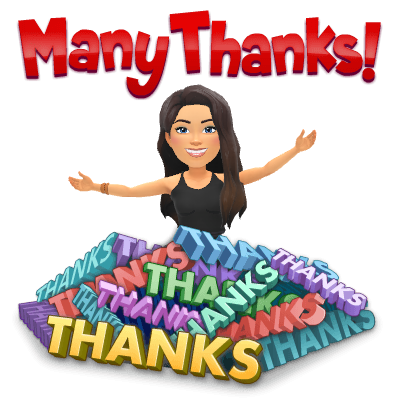 So, this is how I have started my morning… My way of spreading love to all of you that have a moment to read this ♥ Many of you have shown me love in some form and I hold it close and hug it tight because nothing is more powerful, I could list names but I won't be spam like this morn… I'll just say, you are all special to me!!! ♥
We are making waves on #Twitter being led by @nathanmars7 and the numbers of participants has grown immensely and it's a whole lot of fun and inspiring to say the least!
If you want to help the #steem community grow and the value of #steem to rise then join us please in spreading awareness to the outside world beyond our community.
It's the #Seven77 #Actifit Push-up Challenge with #Steem a Campaign that will impress you if you go have a look. Many of our most popular and dedicated community members are there promoting. Please consider joining us.
Creative push-ups are accepted which means any type of physical movement and yes some things are hysterically hilarious! And some are very talented and/or skillful. Come see for yourself.
I am @lelesiren on #Twitter use the search option with the hashtag #Steem
Come and let us know you have arrived by following us and we will follow you back 🙂 Post your content with links to our platforms and the links of others with the hashtag #Steem included. Show the world our value and lets build it together ♥